I love history.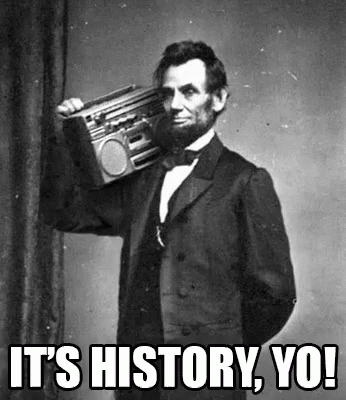 Give it to me.
Give me women rising above their rivals. Show me women being ambitious, cruel, ruthless, kind, compassionate, and everything in between. I want to see it all. I want to see triumphs and failures. For me, these women in history are more inspiring to me as a woman in the current year than many feminism works today. I'm not sure why this is or why I feel this way.
I have noticed a lot of erasure when it comes to women in history or making women who were successful into little special snowflakes. Please don't do either. I am currently doing an assignment on Galla Placidia, who was a Theodosian princess, empress, and lets just say she had an important role on the laws that later influenced many of the courts of Europe, long after the Roman empire in the west fell.
One of the works from the 1950s describes her as being "an unusually able woman." by Pharr. Well, to be fair, to survive in those courts you needed to have your wits about you. There were many people at court who wished to control her, and try to force a marriage with her. Euphemius, for one and Constantius for another.
Why ignore Pulcheria in the East who had been ruling on behalf of her brother? Why ignore the various educated women from the time period (to be fair, there is not a lot of information available during this time period, but still)?
The more I have been learning about history the more I'm learning about the erasure of women. It is absurd to think that women have not played a role in history or they can be achieve a great deal. As Salisbury said in her book. It says more about 1950s America than it did with the late Roman empire.
Be careful with older sources of information. Hell, be careful with current sources of information as well.
This rant was inspired by Rome's Christian Empress, Galla Placidia Rules at the Twilight of the Empire – Joyce E. Salisbury — Check it out. It is amazing, and is likely helping me to pass this damn unit!